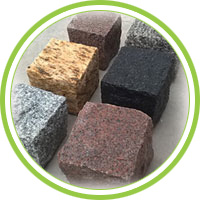 Cobble Stones still enjoy a preferential treatment since their application area is quite an extensive one. They are being used in decorating pavements, walkways, patios, driveways, etc. They are extremely popular due to featuring numerous aspects that include durability, artistic appeal, sophisticated appearance, low maintenance, etc. If a cobble stone pattern is being installed carefully in a proper manner and if damage takes place, it is possible to replace with matching stones so the attractiveness of the surface remains intact.
The biggest appealing factor of cobble patterns variety lies in a fact that it neither cracks and nor it sacks, it neither shifts from its place and nor it gets separated. Long lasting capability is also among its commendable aspects and due to the same; it takes the lead when it comes to considering various alternatives about paving.
This stone shrinks from its top towards bottom and due to the same reason; it becomes capable of offering a perfect setting. These stones are available in wide array of alternatives related to the thickness and size and they can be used on all kinds of traffic areas including low, medium and heavy areas.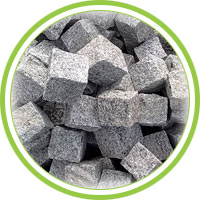 Cobble stones are either combined with sand or similar type of material. It is equipped with an advantage due to which, it neither gets muddy during wet weather or dusty in dry weather. Using cobble stones is also in the favor of environment, since they are environment-friendly.
People really prefer using cobble stone because time and again, these stones have been used in great architectures all across the globe. These ancient architectures are still in good condition and quite operational. Elegant Natural Stones is glad to offer you an extensive collection of cobble patterns.
For placing order for suitable variety of cobble stone, please go through our catalog and feel free to contact us regarding clearing any doubt or asking any query.