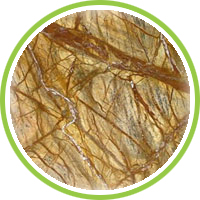 The range of marble and of marble products is quite an extensive one and Elegant Natural Stones takes immense pride in revealing that when it comes to offer a range, you can expect numerous varieties of quality-oriented marble products and marbles that too at competitive prices. We believe in offering supreme quality products that showcase the innovativeness and due to the same reason, we have been able to carve out a unique identity in the respective domain.
Marble is known to possess commendable softness, durability, relative isotropy and homogeneity. Apart from that, being fire-resistant and heat-resistant, it proves to be an ideal choice for various stylish products and architecture. There is available a wide variety of marbles that is used in the construction purposes that include Carrara marble, Faux marble, Paper marble, Breccias marble, Green marble, Pink Marble, Cultured marble, etc.
As far as marble products are concerned, the list becomes although more detailed one. Products related to marble include marble bowls, marble fountains, flower pots, jharokas, pedestals, sofa sets, animal statues, marble temples, marble trays, marble benches, etc.
There are plenty of reasons to count on us, if you are truly in the quest of excellent durability and exclusive designs. We take utmost care in the selection of the raw material and the entire processing is handled by expert workers. Besides offering a wide array of products, we also possess an expertise in developing an exquisite craftsmanship.
Our biggest asset is our experienced team that is comprised of efficient quality controllers, workers, artisans and designers that are always attentive towards achieving the main goal of offering quality-oriented marble products featuring flawless and innovative designs. Apart from that, our modern amenities, transparent business policies and on-time delivery are those significant aspects that go extra length in winning the faith of our esteemed clients and customers.